Reliable Low Risk Stock Entry Trading Style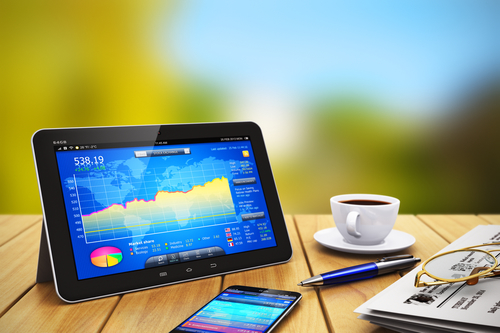 Position Trading is a newer trading style that many people have n

o

t yet heard about, which is a trading style for choppy Sideways Market Conditions.
More and more of the giant and large funds managers have moved their buying and selling away from the Stock and Options Exchanges into Dark Pools, Twilight Pools, Electronic Communication Networks, and other "UNLIT" market venues.
This has slowly changed what we see in Technical Analysis patterns over the past decade, which now allows for a burgeoning success of Position Trading stocks.
Stocks spend more time in various sideways patterns from tight Consolidations, medium width very uniformed Platform sideways price action, to the very wide Trading Range sideways action.
This is due to the new numerous order types designed and used exclusively by the Buy Side and Sell Side

I

nstitutions, that use the Dark and Twilight Pools for their giant and large lot transactions.

To read

the full article on my main website at TechniTrader.com CLICK HER

E
TechniTrader is "The Gold Standard in Stock Market Education." Go to the TechniTrader.com Learning Center and watch a wide variety of webinars, to experience for yourself the excellence of TechniTrader education.
Chartered Market Technician
Instructor & Developer of TechniTrader Stock & Option Courses
Copyright ©2015-2017 Decisions Unlimited, Inc. dba TechniTrader. All rights reserved.
TechniTrader is also a registered trademark of Decisions Unlimited, Inc.
Disclaimer: All statements are the opinions of TechniTrader, its instructors and/or employees, and are not to be construed as anything more than an opinion. TechniTrader is not a broker or an investment advisor; it is strictly an educational service. There is risk in trading financial assets and derivatives. Due diligence is required for any investment. It should not be assumed that the methods or techniques presented cannot result in losses.